laboratory
---
Welcome to
Kobayashi Lab.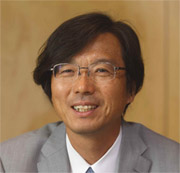 Hideki Kobayashi

The above Japanese words show the motto of our lab.
The key words of our research are housing design and planning, urban planning, community design, public policy, architectural planning and real estate business, etc.
Research activity is opened to the society. Students usually join the projects that encourage communications with residents. Our lab. is active and sometimes taken up by mass media.
We have laboratory meeting once a week, cultivating the ability of finding and solving problems and the ability of communications. It may be one of the most important opportunities in our laboratory life.
Our research field is related to the public official, the public corporation, the real estate business, the housing and welfare business, the construction business, the consultant and the nonprofit organization, etc.
Consider about architecture and urban design placing importance on each life of users and inhabitants.  more detial> motto
Research on the urban revitalization by new methods
Using new methods, such as the multifunctional composite facilities, the new way of leasehold, skeleton-infill system and user participated planning, etc., we research and develop urban regeneration design , business and policy to make the area attractive.

Research on the revitalization of suburban housing estates and apartments
Suburban housing estates are suffering from building deterioration, population ageing and declining of community activities. We are researching and practicing how to revitalize them.

Research on user-participated planning for housing, urban design and empty-house utilization
We are researching and practicing the co‐housing, the cooperative housing, the share living, the living of elderly people, the defensible urban planning and the empty house utilization, etc.
Feature of those projects is the close cooperation with profit or non-profit organizations.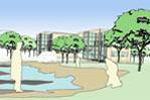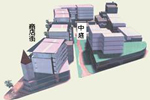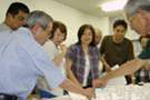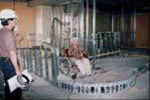 ○ We promote the above theme and the following research fields.
Research and design for housing, housing estates and residential environment, etc.
Research and design for urban community, common space, territoriality and defensible space
Research and planning for urban redevelopments and revitalization of inner cities and housing estates.
Research and proposal for housing policy, architectural policy and urban policy.
Research and practice for NPO activity, community-based business, citizen fund, LLP and housing association
---
 ▽To the person who want to join our laboratory
---
Professor Kobayashi has retired from the University at March 2020, so we do not accept new students.
Please apply for Morinaga Laboratory which succeeds Kobayashi Lab..